The Global Black Feminisms Summer Lab (Summers 2021-2023) will bring together senior mentors and advanced graduate students in the humanities for a two-week summer intensive program.
Black feminism has experienced a resurgence in recent years in the academy, in the growing movement for Black lives, and in popular culture in the U.S. and around the world. As we try to understand anti-blackness, make it more visible and heal from it, hashtags including #sayhername #blackgirlmagic #mariellevive and #citeblackwomen all continue to trend, just as the works of Audre Lorde and Angela Davis have become translated into more and more languages.
The goals of the Black Feminisms Lab are to give an interdisciplinary group of doctoral students – some of whom may feel marginalized in their own doctoral programs – an invaluable opportunity to further develop their work. Participants will be chosen through an application process; while all summer scholars will be from U.S. institutions, the Lab will encourage applications from students doing black feminist work in and on countries around the world. The Lab will be a combination of mentorship sessions, panels with Lab Mentors, information sessions with university presses, workshops on publicly engaged scholarship, as well as opportunities to engage with local Black feminist artists, activists and organizations in the Bay Area.
---
Global Black Feminisms Summer Lab 2021 Participants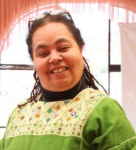 Dr. Ochy Curiel, Opening Keynote Speaker
Professor of Gender Studies at the National University of Colombia

Ochy Curiel was born in the Dominican Republic and now lives in Colombia. She holds a Ph.D. and M.A. in Social Anthropology from the National University of Colombia. She is an activist in the lesbian feminist anti-racist, autonomist and decolonial feminist movement and has published widely. Professor Curiel is the author of the 2013 book Heterosexual Nation and she has published many journals and edited volumes offering a decolonial analysis of racism, hetero(sexism), classism and all systems of domination.
---
Dr. Christen Smith, Summer Lab Mentor
Associate Professor of African and African Diaspora Studies and Anthropology, University of Texas, Austin

Christen Smith researches engendered anti-Black state violence and Black community responses to it in Brazil and the Americas. Her work primarily focuses on transnational anti-Black police violence, Black liberation struggles, the paradox of Black citizenship in the Americas, and the dialectic between the enjoyment of Black culture and the killing of Black people. Her book, Afro Paradise: Blackness, Violence and Performance in Brazil uses the lens of performance to examine the immediate and long-term impact of police violence on the Black population of Salvador, Bahia, Brazil and the grassroots movement to denounce and end this violence. Her more recent, comparative work examines the lingering, deadly impact of police violence on black women in Brazil and the U.S.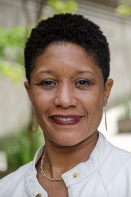 ---
Castriela Hernández Reyes (Mentor: Smith)
UMass-Amherst, Anthropology
"Black Women Survivors of War and the Sense of [Not] Belonging to the Colombia Historical Records"
Endia Hayes (Mentor: Smith)
Rutgers University, Sociology
"Black Enslaved Imaginaries: A Black Feminist Sociological Approach to Archive (Im)Material"
Patricia Gomes (Mentor: Smith)
University of California – Berkeley, Theater, Dance and Performance Studies
"If the sea had balconies: A search for diasporic histories in alternative archives, embodied practice, water, and daydreams"
---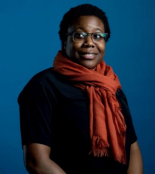 Dr. Moya Bailey, Summer Lab Mentor
Assistant Professor of Africana Studies and the program in Women's, Gender, and Sexuality Studies, Northeastern University

Moya Bailey is an African American feminist scholar, writer, and activist, notable for coining the term misogynoir, which describes a specific form of discrimination experienced by black women. Moya Bailey's work focuses on marginalized groups' use of digital media to promote social justice as acts of self-affirmation and health promotion, and she is interested in how race, gender, and sexuality are represented in media and medicine. Bailey currently curates the #transformDH Tumblr initiative in Digital Humanities. She is also the digital alchemist for the Octavia E. Butler Legacy Network. She is an MLK Visiting Scholar at MIT for the 2020–2021 academic year.
---
Keisha Bruce (Mentor: Bailey)
University of Nottingham (UK), Black Studies
"Digital Diasporic Encounters: Shared Autobiographies and Belonging in a Digital World"
Micah Khater (Mentor: Bailey)
Yale University, African American Studies and History
"Refuse and Refuge: Radical Expressions of Uselessness in Early Twentieth-Century Alabama Prisons"
Brie McLemore (Mentor: Bailey)
University of California – Berkeley, Jurisprudence and Social Policy
"When the Street Lights Come On: How Smart Cities Became a Surveillance State"
---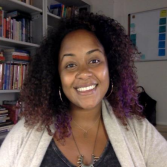 Dr. Yomaira C. Figueroa-Vásquez, Summer Lab Mentor
Associate Professor in the Department of English and African American & African Studies, Michigan State University

Yomaira C. Figueroa-Vásquez is an Afro-Puerto Rican writer, teacher, and organizer from Hoboken, NJ. She earned her M.A. and Ph.D. in Comparative Ethnic Studies at the University of California, Berkeley and her B.A. in English, Puerto Rican and Hispanic Caribbean Studies, and Women's and Gender Studies at Rutgers University, New Brunswick. She is Associate Professor of Afro-Diaspora Studies at Michigan State University and the author of Decolonizing Diasporas: Radical Mappings of Afro-Atlantic Literature(Northwestern, 2020). Her published work can be found in Hypatia, Decolonization, CENTRO, Small Axe, Frontiers, Hispanofilia, Post 45 Contemporaries, and SX Salon. She is a founder of the MSU Womxn of Color Initiative, #ProyectoPalabrasPR, and Electric Marronage. Dr. Figueroa is a 2015-2017 Duke University Mellon Mays SITPA Fellow, a 2017-2018 Ford Foundation Postdoctoral Fellow, and a 2021-2022 Cornell University Society for the Humanities Fellow.
---
Tiara Jackson (Mentor: Figueroa-Vazquez)
Emory University, Comparative Literature
"Melancholic Dwellings: Black Femme Altaring"
Mary Pena (Mentor: Figueroa-Vazquez)
University of Michigan, Anthropology, Certificate in Museum Studies
"Quiet Refusal and the Materiality of Victorian Homes"
Teona Williams (Mentor: Figueroa-Vazquez)
Yale University, African American Studies and History
"Rode them All: Black Feminist Interventions on Disaster"
---
Roundtable on Black Feminist Praxis
Share in the richness of our inaugural Global Black Feminisms Summer Lab by viewing our Roundtable on Black Feminist Praxis:
Roundtable Moderators:
Leigh Raiford, Associate Professor of African American Studies, UC Berkeley and Co-PI and Inaugural Director of The Black Studies Collaboratory
Tianna Paschel, Associate Professor of African American Studies and Sociology, UC Berkeley and Co-PI of The Black Studies Collaboratory
Roundtable Participants:
Christen Smith, Associate Professor of African and African Diaspora Studies and Anthropology, UT Austin
Moya Bailey, Assistant Professor of Africana Studies and the program in Women's, Gender, and Sexuality Studies at Northeastern University
Yomaira C. Figueroa-Vásquez, Associate Professor of Afro-Diaspora Studies, Michigan State University