Time: April 6th, 2022 12:30pm – 2:30pm
Social Sciences Matrix, Social Sciences Building, UC Berkeley
Registration for this event is now closed.
Archives hold the historical receipts that document and reveal the innovations, philosophies, and cultural dynamics of society. Without scholars, curators, intellectuals, and archivists like those serving on this panel, the power of Black lives and cultures would be pounded by the hammers of revisionism and relegated to obscurity. In a time of raging debates around "critical race theory" and book banning, collecting, documenting, and archiving Black lives and cultures across the diaspora remain an essential foundation for Afrofuturism. This powerful panel has been assembled to address some of the challenges and victories met related to how we preserve the voices and visions of Black intellectuals, creatives, activists, historians, tech pioneers, and workers.
Event Recording & Resources
Resource list of archival collections documenting Black lives and cultures from Ms. Daphne Muse.
Elder-In-Residence, Ms. Daphne Muse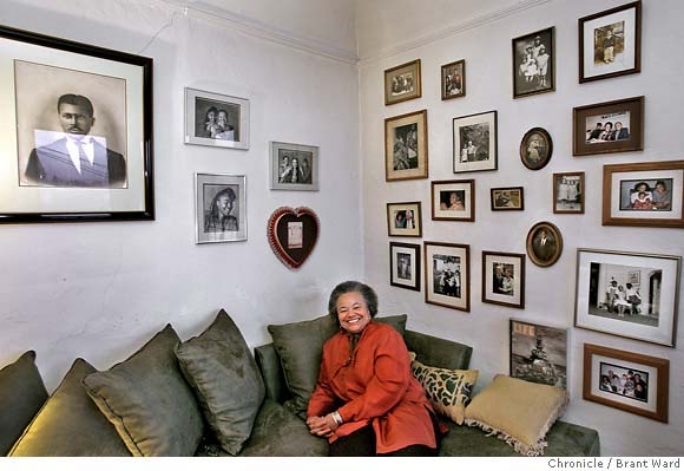 Since migrating to the Bay Area from Washington, D.C. in 1971, Daphne Muse has been an unflagging caretaker and activist, dedicating herself to the intersections between education, neighborhood organization, public exhibitions and literature. Shortly after arriving she became the secretary of the Angela Davis Legal Defense Team. During those years, Ms. Muse also advocated for the founding of the African American Studies department at UC Berkeley and later became a teacher at UC Berkeley under Dr. William (Bil) Banks and also taught for several years at Mills College. Ms. Muse saw herself as an ambassador between the university and the lives of the nearby marginalized (then referred to as Third World communities). She often organized large scale public programs and thoughtfully curated exhibitions in order to bring these communities into conversation.
Panelists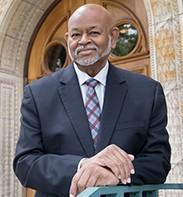 Bamidele Agbasegbe Demerson
Bamidele Agbasegbe Demerson, chief curator at the African American Museum and Library at Oakland, received his undergraduate and graduate training in cultural anthropology at The University of Michigan in Ann Arbor. He also earned the M.A. degree in Museum Studies from Southern University in New Orleans. Results of his anthropological fieldwork in Ghana and Nigeria in West Africa, and in Haiti, Brazil, and Southern United States in the African Diaspora have focused on comparative family studies, spiritual traditions, and visual art. Demerson has also taught at Washtenaw Community College in Ann Arbor and Southern University at New Orleans. His research initiatives have been presented at national and international conferences, as well as published in refereed journals, anthologies, and exhibition catalogs. He is the author of When the Ancestors Dance: Memory, Modernism, and Visual Art by Willis Bing Davis (in press) and Rejuvenate: Images for Healing and Renewal by Akili Simba (2021).
Franchesca Araújo
Franchesca Araújo is a 2nd year Phd student in Black Studies/African Diaspora studies who focuses on anti colonial and anti capitalist insurgency, and coloniality, centering oral histories, memories, and subjectivities outside of the documentation regime, and reading the world through the Caribbean as its locus. She's especially committed to epistemologies arising from Black latinidad, the DR and Haiti as an insurgent island unit and Black Dominican histories against US and hegemonic state elite dominant narratives based on valorization of black aesthetics over materiality, collective relationships to bodies of water, and the caribbean and Brasil in relation through amefricanidade.
Joshua Clark Davis
I'm an associate professor of United States history at the University of Baltimore focusing on social movements, policing, capitalism, and African American history. I am currently writing Police Against the Movement: The Forgotten Sabotage of the Civil Rights Struggle (under contract with Princeton University Press), a narrative history of radical civil rights organizers in the 1960s who challenged police abuses and the police who retaliated against them with surveillance, infiltration, and legal persecution. My first book, From Head Shops to Whole Foods: The Rise and Fall of Activist Entrepreneurs, explores how businesses such as organic food stores, feminist businesses, and African American bookstores emerged from social movements of the '60s and '70s. I'm also the coeditor of Baltimore Revisited: Stories of Resistance and Inequality in a U.S. City. My research has been supported by fellowships from the National Endowment for the Humanities and the Fulbright Scholar Program. I've written for The Atlantic, The Nation, Jacobin, and The Washington Post, and my work has been highlighted in The New York Times, CNN, PBS News Hour, USA Today, Time, and Slate. I sit on the advisory board of the the Daphne Muse Correspondence Collection.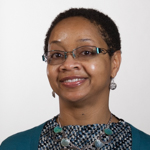 Kathryn Neal
Kathryn Neal has been associate university archivist since 2005 and is responsible for collecting materials related to campus history. Before coming to UC Berkeley, she held archivist or curatorial positions at the University of Iowa, the University of Minnesota, and San Diego State University. She earned her bachelor's degree in English from Carleton College, a master's degree in journalism and mass communication from the University of Minnesota, and a master's degree in information and library studies with an archival administration concentration from the University of Michigan.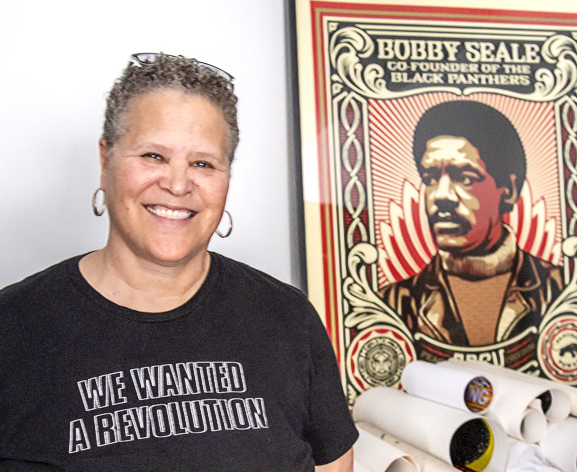 Lisbet Tellefsen
Lisbet Tellefsen is an Oakland, California-based community archivist, collector and curator. Her collections focus on late 20th century African Americana with specializations including the Black Panther Party, Angela Davis, Black LGBT culture and political graphics. Her archives are used frequently for academic research, film & media projects and exhibitions–most recently as the basis for the exhibit "Angela Davis: Seize the Time" currently on display at the Zimmerli Art Museum in NJ, traveling to the Oakland Museum of CA in October 2022. The exhibit was the basis for the book "Angela Davis: Seize the Time" published in 2020 by Hirmer Verlag.
Accessibility
Spanish language interpretation will be available in person.
Live captioning will be available on the Zoom livestream.
This event is open to the public. The venue is wheelchair accessible. If you need accommodations to fully participate, please contact Barbara Montano at bmontano14@berkeley.edu or 510-664-4324 with as much advance notice as possible. Please refrain from wearing any scented products, including essential oils.