Wednesday, March 15, 2023
12:30 – 2:30 pm, PST
Osher Theater, Berkeley Art Museum and Pacific Film Archive, UC Berkeley (2155 Center Street, Berkeley, CA 94720)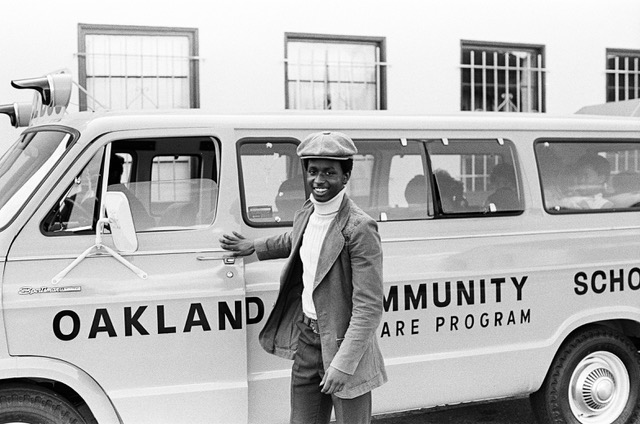 Photo credit: Donald Cunningham
Recently discovered were 4,000 never-before-seen images documenting the later years of the Black Panther Party (BPP) focusing on the party's community programs in Oakland. This event will provide the first public look at this extraordinary photo archive and pull back the curtain on the BPP's flagship educational achievement: The Oakland Community School.
Panelists
Lisbet Tellefsen, Abolition Democracy Archivist in Residence Fellow, Black Studies Collaboratory, Department of African American Studies, UC Berkeley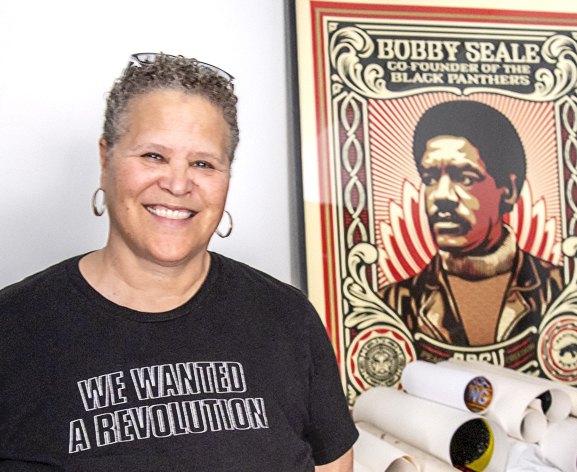 Lisbet Tellefsen (she/her), is an Oakland, California based community archivist, curator, producer, and publisher who has been documenting and creating culture in the Bay Area's black, queer, and women's communities for the past 4 decades.
Angela LeBlanc-Ernest, Moderator and Director of The Oakland Community School Project
Angela D. LeBlanc-Ernest is an independent scholar, documentarian, multi-media content creator, oral historian, and community archivist whose projects focus on 20th-century social movement history, gender, education, and culture. She graduated from Harvard University and Stanford University and has spent more than 30 years engaged in projects that combine oral history collection with academic research. She has spent her career bridging the divide between academic institutions and communities by developing and participating in projects that have public history components and involve narrators themselves in the process, presenting her work in academic conferences, K-12 institutions, U.S. universities, and community spaces such as New York's Schomburg Library Conversations in Black Freedom Studies, the University of Chicago's Logan Museum, and the de Young Museum in San Francisco. Her writings have appeared in peer-reviewed books, journals, and public facing publications such as Vibe Magazine, Colorlines, Souls, Ms. Magazine, and Black Youth Project. Her work on the Oakland Community School began in the early 1990s while working on her undergraduate thesis on women in the Black Panther Party, evolved to include a co-authored book chapter with ericka huggins, and became the primary focus of her current research project. In 2017, Angela began the Oakland Community School Documentary Project to collect oral histories, documents, and media that tell the history of OCS. In 2020, she formed The OCS Project LLC, the umbrella business that houses the various components of her work on the Oakland Community School, including her community partnership with the UC Irvine Humanities Center: the Black Panther Oakland Community School: Community Archives, Activism, and Storytelling Research Cluster, which was founded in February 2021. Angela is the recipient of a 2022-2023 Oral History Association and National Endowment for the Humanities Fellowship for her OCS oral history project work.
Ericka Huggins, Director of The Oakland Community School
Thomas Casey, Oakland Community School Teacher
Erica Watkins, Oakland Community School Student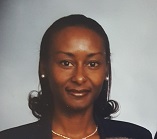 Erica Watkins was born in the San Francisco Bay Area. After attending public and private elementary schools, Erica attended the Black Panther Party's Oakland Community School located in Oakland, CA. After graduating from high school, Erica earned an Associate's degree from the College of Alameda and a Bachelor's degree from California State University at Hayward. She later earned a Master's degree from Howard University with a focus on the African Diaspora and early African American History. During her tenure at Howard, Erica's professors encouraged her to treat the topic of the Black Panther Party. As a result, she focused on the influence of the BPP on many organizations. The title of her Master's thesis is a quote from Dr. Huey P. Newton, "They Really Haven't Done Anything by Crushing One Organization": The Legacy of the Black Panther Party, 1989 – 1998. Erica has worked as a Museum Curator at the African American Museum and Library at Oakland, as a Black History consultant for several museums and agencies, and as a lecturer for several events. Erica is a mom and works in management for a local government agency. She likes to create things with her hands in her spare time, such as jewelry and upcycled items. Inspired by Ilyasah Shabazz's, Growing Up X: A Memoir by the Daughter of Malcolm X, Erica is writing a book about her experiences attending the Oakland Community School.
Accessibility
This event is free and open to the public. The venue is wheelchair accessible. ASL interpretation will be provided. If you need accommodations to fully participate, please contact Barbara Montano at bmontano14@berkeley.edu or 510-664-4324 with as much advance notice as possible. Please refrain from wearing any scented products, including essential oils.