Wednesday, April 12, 2023
12:30 – 2:30 pm, PST
Osher Theater, Berkeley Art Museum and Pacific Film Archive, UC Berkeley (2155 Center Street, Berkeley, CA 94720)
The Unheard Black Deaf in Arts: The Unheard Story of Deaf Business in Arts Industry
This panel will be a rare opportunity to peek into Deaf culture and to hear from Black Deaf individuals in the arts world. We will discuss how to work with Deaf directors, artists, performers, and dancers; debunk the myths and realities of Deaf dancers; and how people of color face a "triple whammy," maybe quadruple or more, because they are already Deaf and experience specific discrimination in this intersection. We will have Michelle Banks, Fred Beam, Harold Foxx, Brandy "Unique the Deaf Dancer" Mimms, and Ashlea Hayes with Antoine Hunter facilitating the conversation. Join us for this exciting performance and panel!
Panelists
Antoine Hunter, Abolition Democracy Artist Fellow, Black Studies Collaboratory, Department of African American Studies, UC Berkeley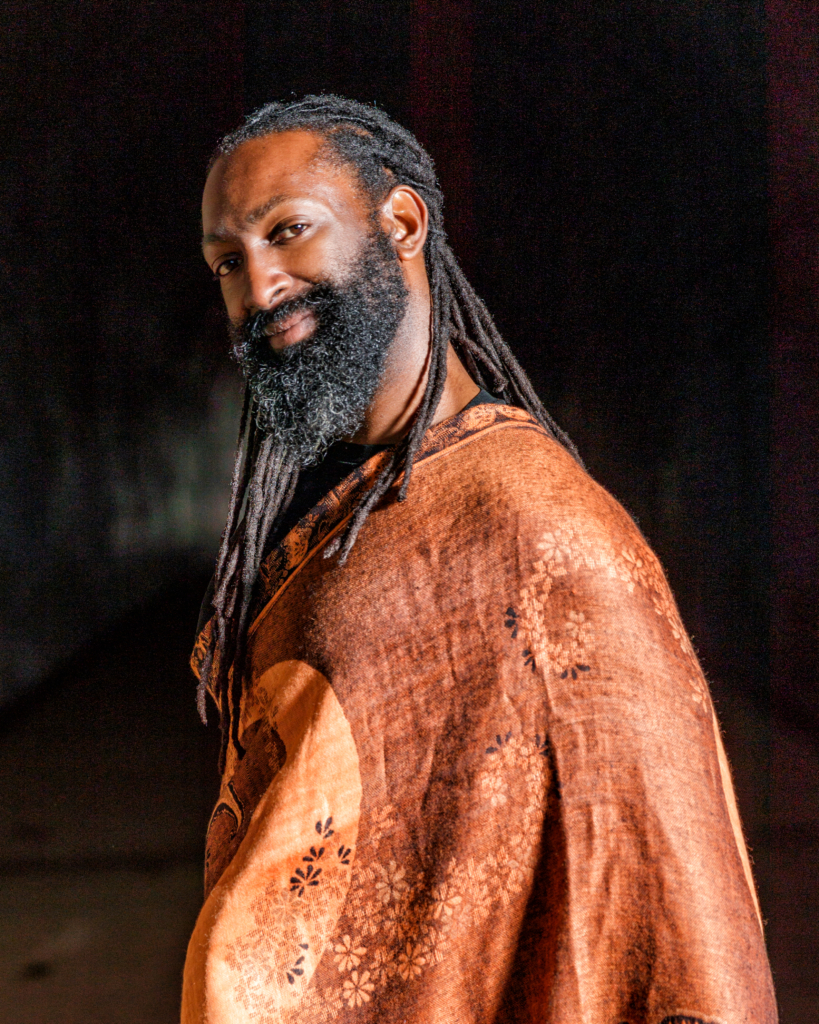 Oakland native, Antoine Hunter aka Purple Fire Crow, is an award-winning internationally known African-American, Indigenous, Deaf, Disabled, choreographer, dancer, actor, instructor, speaker, producer and Deaf advocate. He creates opportunities for Disabled, Deaf and hearing artists, produces Deaf-friendly events, and founded the Urban Jazz Dance Company in 2007 and Bay Area International Deaf Dance Festival in 2013. Awards include the 2023 USA Artists Fellowship, 2022 Disability Futures Fellowship, 2021 Dance Teacher Award, 2019 National Dance/USA fellowship recognized by the Mayor of Oakland, 2018 inaugural Jeanette Lomujo Bremond Humanity Arts Award and 2017 Isadora Duncan (Izzie) for BAIDDF.
Hunter's work has been performed globally and he has lectured across the U.S. including at Kennedy Center's VSA, Harvard and Duke University, and the National Assembly of State Arts as an ambassador for social change. Hunter utilizes his company's artistic talents to engage with audiences, empower Deaf and disabled communities, and advocate for human rights and access, working to end discrimination and prejudice.
His shoe company DropLabs and Susan Paley released an innovative haptic product to help people feel music. Hunter curated 2021 Bay Area Deaf Arts at SOMArts, is a 2021 YBCA 100 honoree, is on the production team of Signing Animation actively working on inclusive films and serves on the boards of Dance/USA, BABDA, Museum of Dance and councils for CalArts Alumnx and Intrinsic Arts. In response to Covid-19 in July 2020, Hunter founded #DeafWoke, an online talk show that amplifies BIPOC Deaf and Disabled stories as a force for cultural change. Www.realurbanjazzdance.com
Michelle Banks, Co-Founder/Artistic Director for VOCA (She/Her)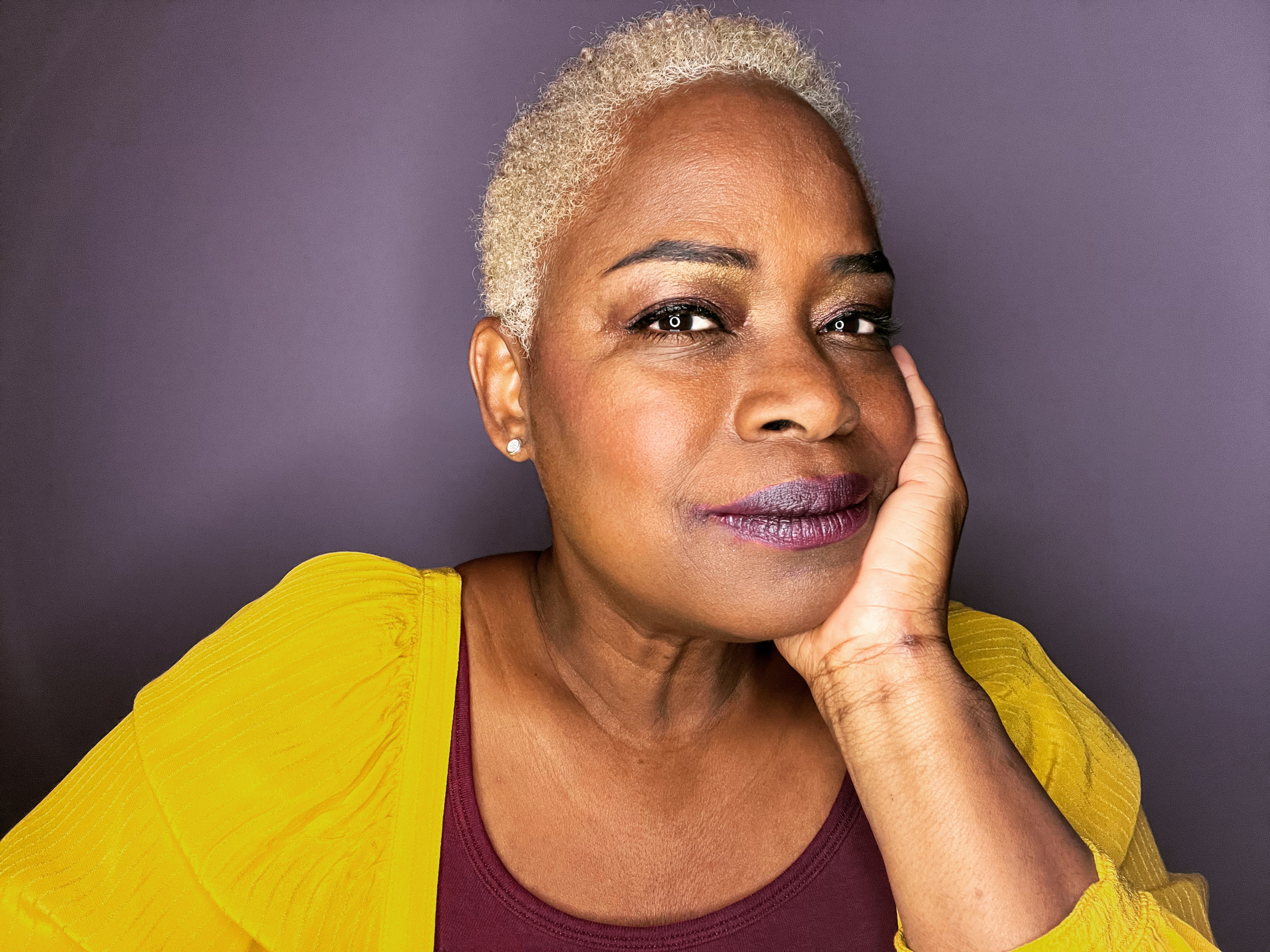 Michelle Banks, a native of Washington, DC, is an award-winning actress, writer, director, and producer. She is the Co-Founder and Artistic Director of Visionaries of the Creative Arts (VOCA). To name a few, Michelle's professional acting career includes GIRLFRIENDS, SOUL FOOD Series, COMPENSATION, and THE C.A. LYONS PROJECT. Her most recent directing credits: CAMELLIA FOR CAMILLE (Deaf Spotlight's Short Play Festival), TRASH (JACK Theatre) and ISM (Atlas Performing Arts Center). DASL credits: Olney Theatre Center's THE MUSIC MAN and Broadway's FOR COLORED GIRLS.
Harold Foxx, Writer/Comedian/Filmmaker/Actor (He/Him)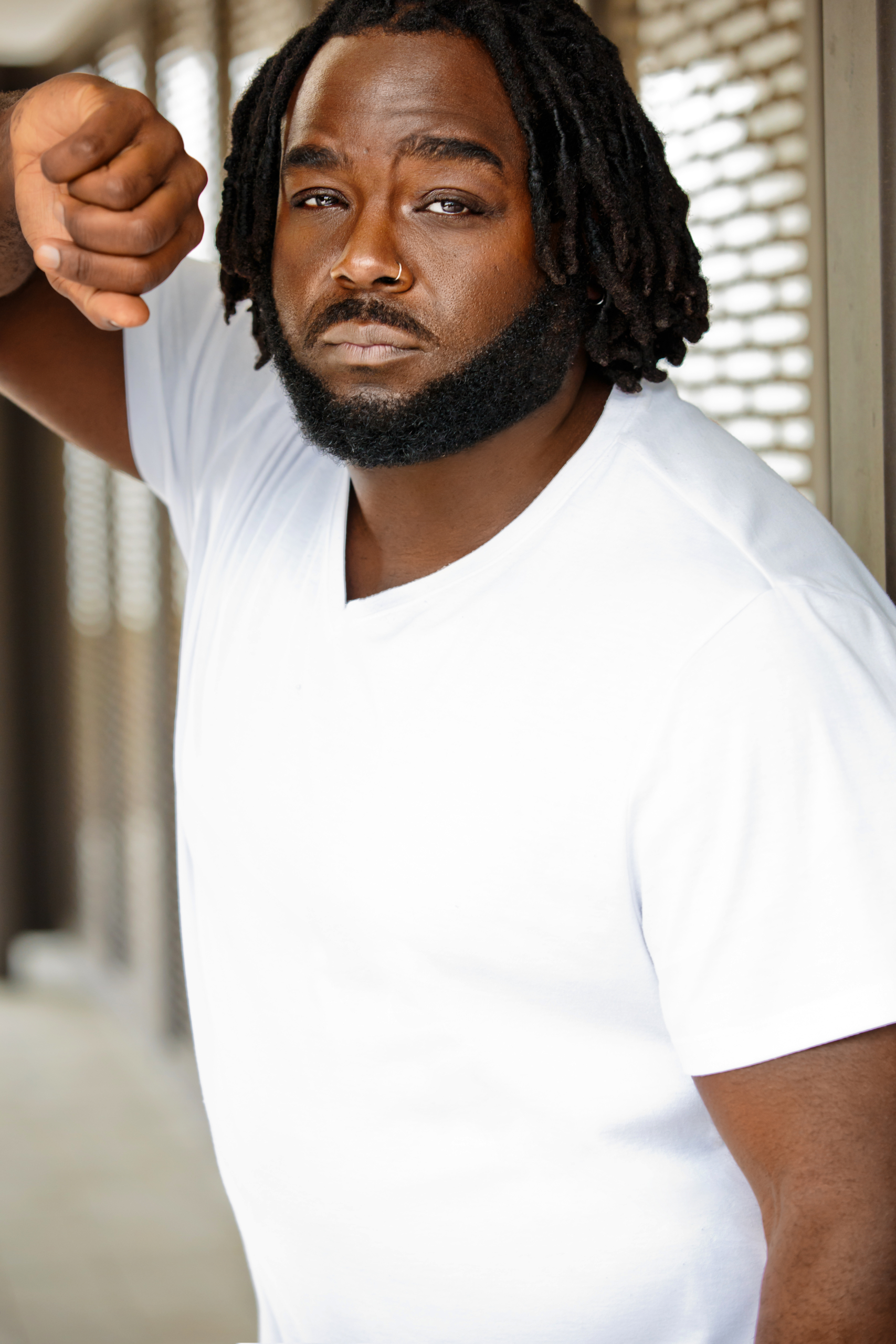 Harold Eugene Catron Jr, better known by his stage name Harold Foxx, is a writer, filmmaker, comedian, and actor who happens to be Deaf. Originally from Memphis, Tennessee, Harold went on to play football for Gallaudet University in Washington, D.C. while also earning his B.A. degree. He resides in Los Angeles, California, and created "The Harold Foxx Show," an online series of comedic video sketches currently available on various social media platforms such as Facebook, YouTube, Twitter, and Instagram.
Best known for his stand-up comedy, Harold has performed at iconic venues such as the Crow Comedy, the Laugh Factory and Flappers Comedy Club, as well as in major cities across the nation including Washington D.C., Albuquerque, Baltimore, Detroit, St. Louis, Los Angeles, and Jamaica. Most notably, Harold has performed at Busboys & Poets, the National Black Deaf Advocates Conference, Theatre of Note (Hollywood), and the National Association of the Deaf. Harold also recently performed in the Palm Springs International Virtual Comedy Festival 2020.
Harold has been involved in numerous film, television, and stage productions including "The Actor Whisperer," "For My Woman," "Audism Unveiled," Deaf West Theatre and Pasadena Playhouse "Our Town," Playwrights Horizons' "I Was Alive With You" (NYC Off-Broadway Production), National Theatre of the Deaf 2020 Online Playwrights Convening. He also wrote, produced, directed, and acted in "Smell the Nature" for 2021 Easterseals Disability Film Challenge.
Harold was selected for a competitive fellowship for the 2021 RespectAbility Lab for Entertainment Professionals with Disabilities. Currently, Harold is training with The Groundlings, an improvisation and sketch comedy theatre & school based in Los Angeles, California. Harold is proud to be serving as Associate Producer on Orange Kite Productions' feature documentary Being Michele. The film is about a deaf woman with autism who survived incarceration and abuse and now uses her artwork to depict the trauma she survived and heal her past. Harold also serves as an Art Education Teaching Artist for Deaf West Theatre and was Post Production intern for a comedy and romantic feature film Something from Tiffany's by Amazon Studios.
Fred Beam, Sunshine 2.0 Outreach Coordinator (He/Him)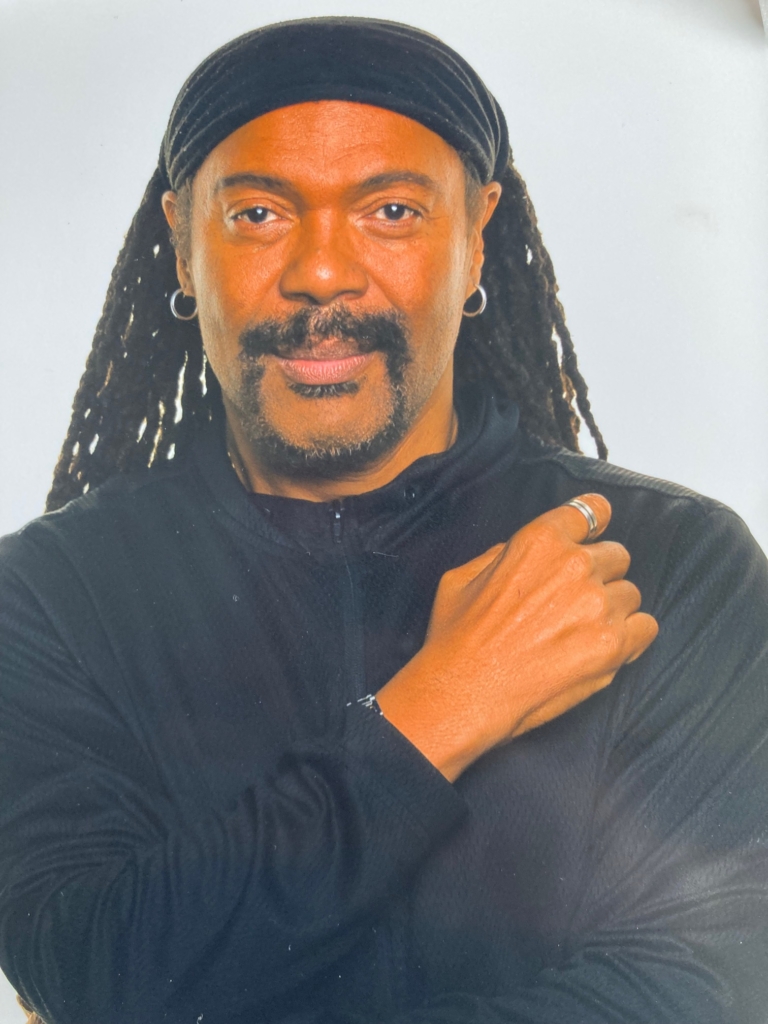 Fred Michael Beam is the outreach coordinator for Sunshine 2.0. He is an experienced performer with acting credits that include Nicholas in "By the Music of the Spheres" at the Goodman Theater; Harry in "Harry the Dirty Dog" at the Bethesda Academy of Performing Arts; Witness in "Miracle Workers" and Stranger in "Mad Dancer" at the Arena Stage in Washington, D.C.; "Fall Out Shelter," "The Dirt Maker," and "The Underachiever" at the Kennedy Center; the title character in "Othello" at Gallaudet University; and Steve in "A Streetcar Named Desire" at Sign­Rise Cultural Arts in Washington, D.C. He also performs in his one-man shows, "Fred Michael Beam: Sign Me a Story" and "Black, Deaf Male: Who Am I?," which toured nationwide. He was a member of "I Didn't Hear That Color," the first black deaf play ever produced. His television and film credits include "If You Could Hear My Own Tune," "The West Wing," "Secret Dream," "Little Lonely Monster," "Deaf Mosaic," and "The New Captain Kangaroo," for which he won the 2000 Media Access Award.
A dancer, director, and choreographer, Beam has worked with the Gallaudet Dance Company, the National Deaf Dance Theatre, the DuPont Dance Company, the Penn Vision Dance Company, and the Bethesda Academy of Performing Arts. He has performed around the globe, including in Africa, Australia, Egypt, England, France, Jamaica, Japan, Sweden, South America, and the Virgin Islands. He also was choreographer for the production of "Jesus Christ Superstar" at the Open Circle Theater in Washington, D.C.
He is executive director of In­visible Hands, Inc., which promotes deaf awareness through performing arts and was a founding member of The Wild Zappers, an all deaf male dance company. He also established Theater Arts Leadership Training for Deaf People of Color at Gallaudet University. Beam established the Black Deaf Expo and has hosted it since 2003, providing the Deaf Black Community the opportunity to stand proud, displaying their culture.
Beam also was a board member of Quest for Arts, Inc., the Governor's Ad­visory Committee on Careers in the Arts for People with Disabilities in Maryland and a former president of District of Columbia Black Deaf Advocates. For his outstanding work with the deaf community, Beam was chosen one of Essence Magazine's Real Men of the Year, and has been DEAF LIFE magazine's Deaf Person of the Month.
Ashlea Hayes, Artist/Advocate (She/They/Ash)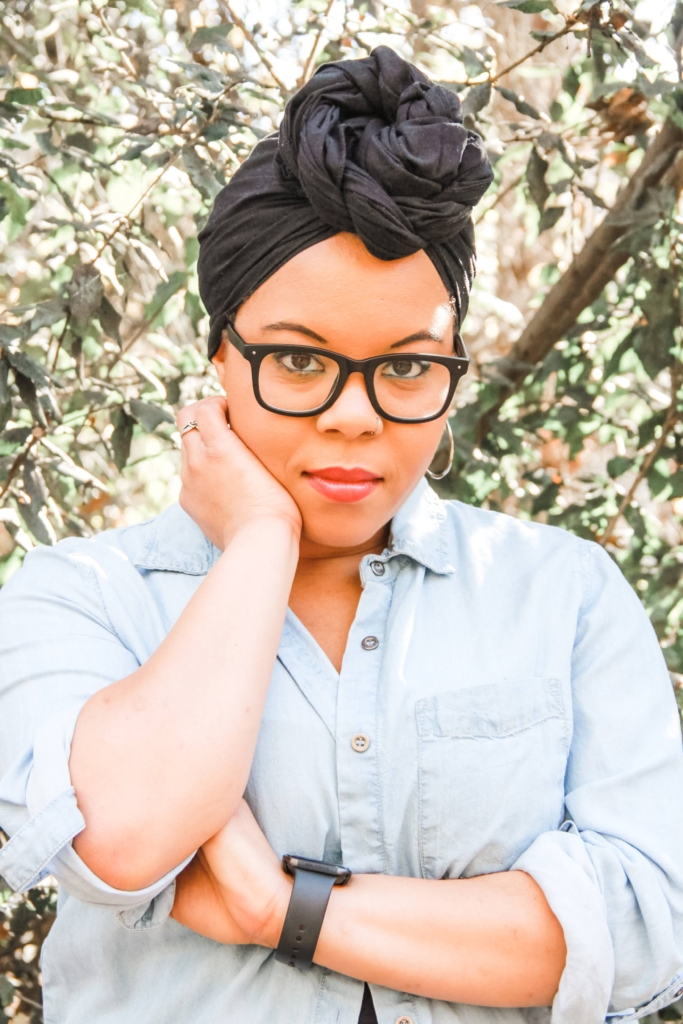 Ashlea was born and raised in Compton, CA. Stemming from her love storyelling, Ashlea developed an interest in acting and theatre at the young age of 3. After joining Freeform's Switched At Birth in 2011, Ashlea was granted her SAG-AFTRA membership. Most recently Ashlea appeared as "Rosa" in Season 24 of NBC's crime drama, Law and Order: SVU. A self-proclaimed "Black Theatre Kid" with a passion for their community, Ashlea proudly advocates for Deaf/Deaf+ representation and effective inclusion. Ashlea joined the famed DeafWest Theatre in 2022, portraying Tireseas (DeafBlind oracle) in their production of Oedipus at the Getty Villa. This was the first time that DeafWest theatre incorporated DeafBlind culture, as well as, PT (Pro-Tactile) communication. When she isn't teaching, or out working in the community, or working on an upcoming project, you can catch Ashlea trying out a new recipe.
Brandy "Unique the Deaf Dancer" Mimms, Founder of Listen With Your Eyes Dance Troupe (She/Her)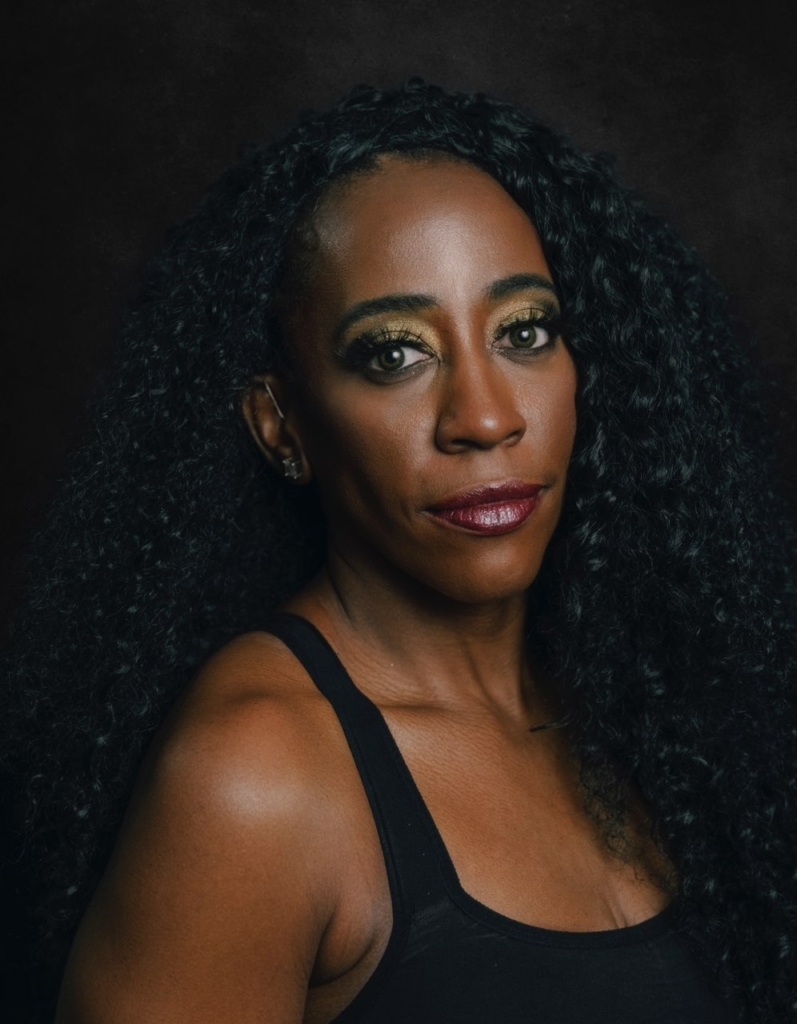 Brandy "Unique the Deaf Dancer" Mimms is a force to be reckoned with in the dance world. She was born and raised in New Orleans and currently resides in Bryant, Arkansas, where she founded Listen With Your Eyes Dance Troupe. As a Deaf dancer, choreographer, teacher, and motivational speaker, Brandy inspires others to pursue their passion for their dreams despite their obstacles.
Brandy's journey began at a young age, and despite her hearing loss, she went on to earn a Bachelor of Fine Arts in Dance degree from the University of Arkansas Little Rock in 2013. Since then, she has made her mark on the dance world with innovative choreography and electrifying performances. Brandy's early work, "Category 4," was presented at the American College Dance Association in 2017, and she has since performed at the Bay Area International Deaf Dance Festival from 2017 to 2019, showcasing her talent to a wide audience.
Brandy founded Listen with Your Dance Troupe to create a platform for the Deaf and Hearing Communities to share their stories through dance. Her leadership has enabled the company to offer adult trained dancers and choreographers opportunities to gain valuable career experiences. Recently, they performed at the 2022 Bay Area International Deaf Dance Festival. Brandy is a sought-after teacher, choreographer, and motivational speaker, sharing her expertise and inspiring others through appearances in and out of states and social media. She has also won second place in Deafs Got Talent. Looking to the future, Brandy is committed to breaking down barriers between the Deaf and Hearing community with social change through dance and Deaf awareness. With her exceptional talent and unwavering dedication, there is no doubt that Brandy "Unique the Deaf Dancer" Mimms is on the path to achieving greatness.
Accessibility
This event is free and open to the public. The venue is wheelchair accessible. ASL interpretation will be provided. If you need accommodations to fully participate, please contact Barbara Montano at bmontano14@berkeley.edu or 510-664-4324 with as much advance notice as possible. Please refrain from wearing any scented products, including essential oils.