Wednesday, April 19, 2023
12:30 – 2:30 pm, PST
Osher Theater, Berkeley Art Museum and Pacific Film Archive, UC Berkeley (2155 Center Street, Berkeley, CA 94720)
BSC Artist Fellow Bryant Terry will share his experimentation in arts practices over the academic year, which includes "Visual Food Data," a series of research-based mixed media works, and "Sacred Larder," a sculptural/social practice work that draws on the traditional food preservation techniques used by his ancestors to give us a glimpse into how they used food not just for sustenance but for medicine as well. The presentation will include a panel moderated by Terry with farmers Will Scott Jr. Kanchan Dawn Hunter, and Pandora Thomas as well as a live performance with Beatrice Terry, his mother, (as she embodies her mother singing) and Brooklyn-based artist Joshua Gabriel.
Following the presentation, there will be a reception in the BAMPFA Barbara and Gerson Bakar Atrium with a menu co-created by Terry and chef Lala Harrison. Please join us!
Speakers
Bryant Terry, Abolition Democracy Artist Fellow, Black Studies Collaboratory, Department of African American Studies, UC Berkeley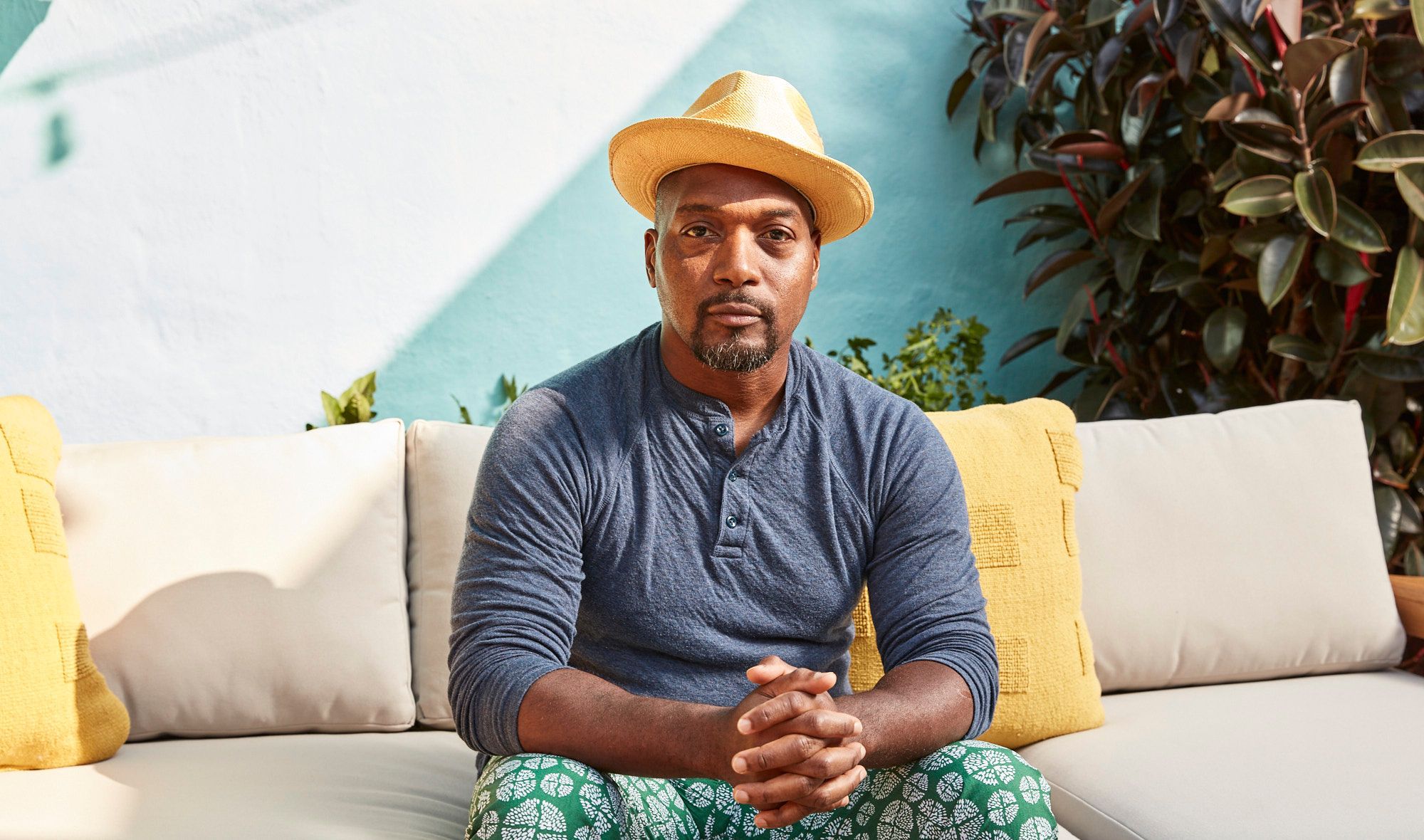 Bryant Terry is an award-winning author, publisher, community builder, and artist defined by the fluidity with which his practices move between cooking, writing, curating, bookmaking, conceptualism, social sculpture, music, and design. Bryant is the founder and editor-in-chief of 4 Color Books, an imprint of Ten Speed Press and Penguin Random House, which collaborates with the most forward-thinking and groundbreaking BIPOC chefs, writers, artists, activists, and innovators to craft visually stunning nonfiction books. He is also the author of six critically acclaimed books, and he has won a James Beard Award, an NAACP Image Award, and an Art of Eating Prize for his work. His latest book, Black Food, is a collection of recipes, stories, and art from over 100 contributors throughout the African Diaspora. It was the most critically acclaimed American cookbook published in 2021. Terry will begin an MFA Program in Art Practice at UC Berkeley in the fall of 2023. He graduated from the Chef's Training Program at the Natural Gourmet Institute for Health and Culinary Arts in New York City, and he is a former Ph.D. student who holds an MA in History with an emphasis on the African Diaspora from NYU, where he studied under historian Robin D.G. Kelly.
Beatrice Terry, Singer, Mother, and Grandmother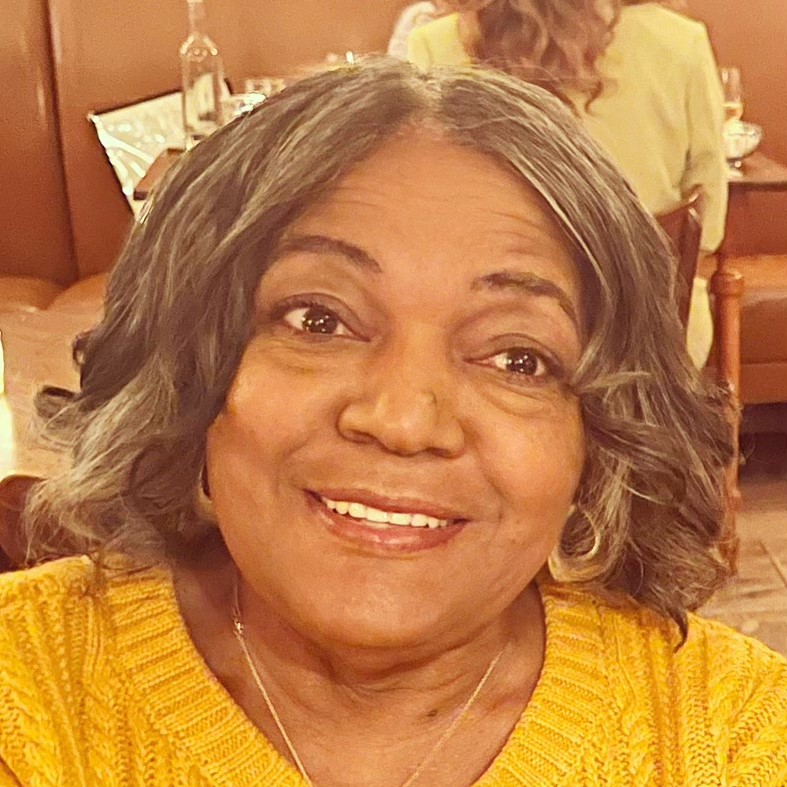 Beatrice Terry is a retired Registered Nurse, the mother of two children (a daughter who is a physician and a son who is a renaissance man), and the nana to two loving, brilliant, and beautiful granddaughters. As a retiree, she is very active in her faith and local communities, serving as Eucharistic minister, lector, and cantor at St. Joseph's Catholic Church and helping as an active volunteer at the Downtown Rescue Mission in Huntsville, Alabama. She is also the financial secretary for the local chapter of The Knights of Peter Claver, Ladies Auxiliary—the largest historically African-American Catholic lay organization in the United States. Beatrice is an active member of her church's choir, and she has served as minister of music. She was born and raised in South Memphis, TN along with seven brothers and two sisters in a family of gifted musicians all inspired by her father, Edward Bryant, who founded and led a traveling gospel quartet, The Four Stars of Harmony.
Joshua Gabriel, Artist and Musician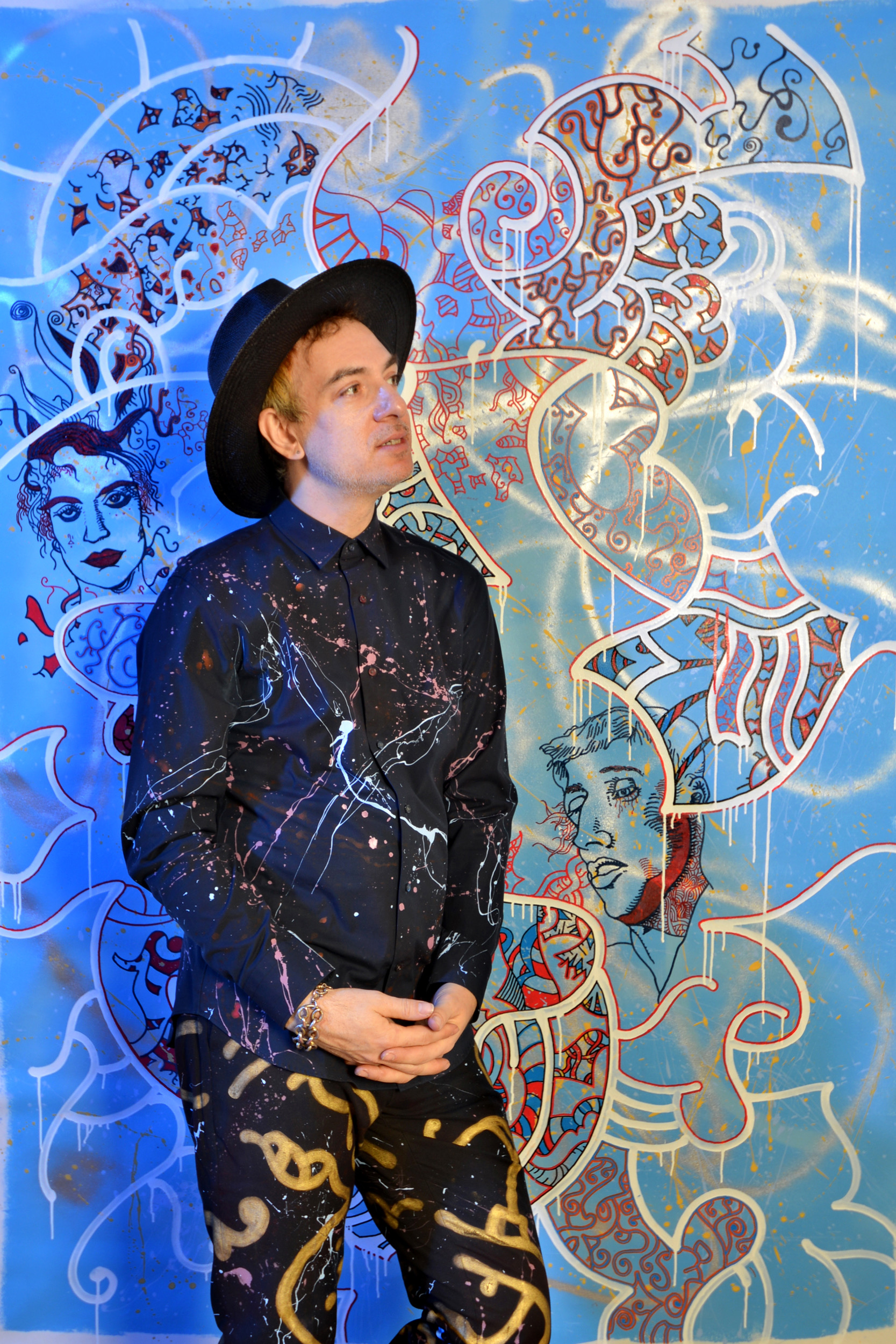 Joshua Gabriel (birth name Joshua Gabriel Lunsk) is a New York-based artist, musician, and graphic designer whose work combines drawing, video projection, murals, music, and performance. jG updates the aesthetic of psychedelia to create a hybrid space in which a mythologized version of his own ego, constructed of variable disposable personae, is at the center. Drawing on his experiences as a visual artist and musical performer in the New York underground, his work leans towards spectacle, sketching on sacred objects and readymades, projecting onto walls, and combining the abstract and figurative in a riot of color. Born and raised in Philadelphia, jG received his BFA from the Tyler School of Art, and his MFA from Brooklyn College. Joshua Gabriel has created large scale murals throughout New York City and has exhibited and performed throughout the United States. Saint State Street, a collaborative project he formed with Bryant Terry in Brooklyn during the early aughts, capitalizes on their creative synergy via film, design, and music projects.
Kanchan Dawn Hunter, Former Co-Director of Spiral Gardens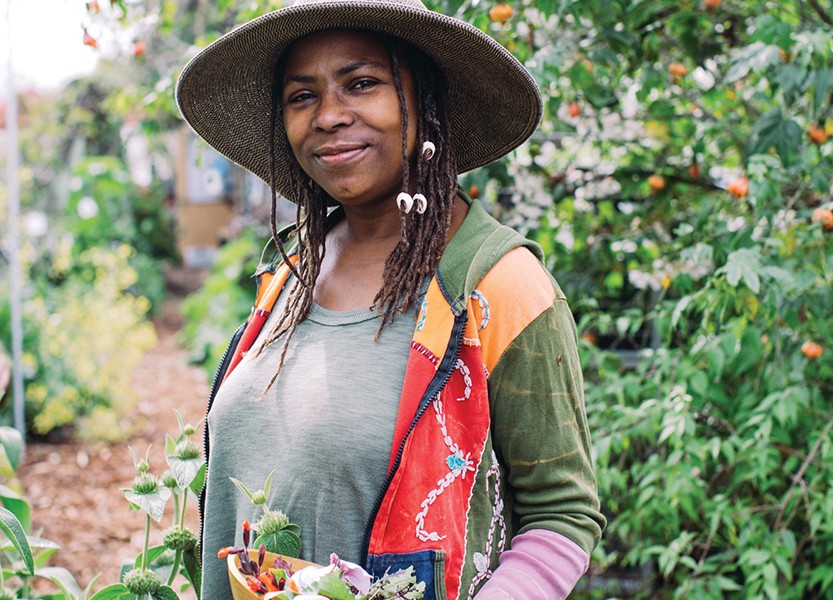 Kanchan Dawn Hunter is the former co-director at Spiral Gardens (where she served for 15 years). She is an herbalist, agroecologist, community organizer, educator, and grower. She is a mother of three grown children, three grandchildren, and a proud Earth steward. Besides all of the Earth work she has done over the years, a large part of that work has been to encourage and engage folx of color, queer folx, and youth of all backgrounds in the sacred act of Earth stewardship. Her understanding is that staying closely connected to Earth, where everything we love and need comes from, allows us to be more resilient, and more deeply connected to ourselves and each other.
Will Scott Jr., Founder of African American Farmers of California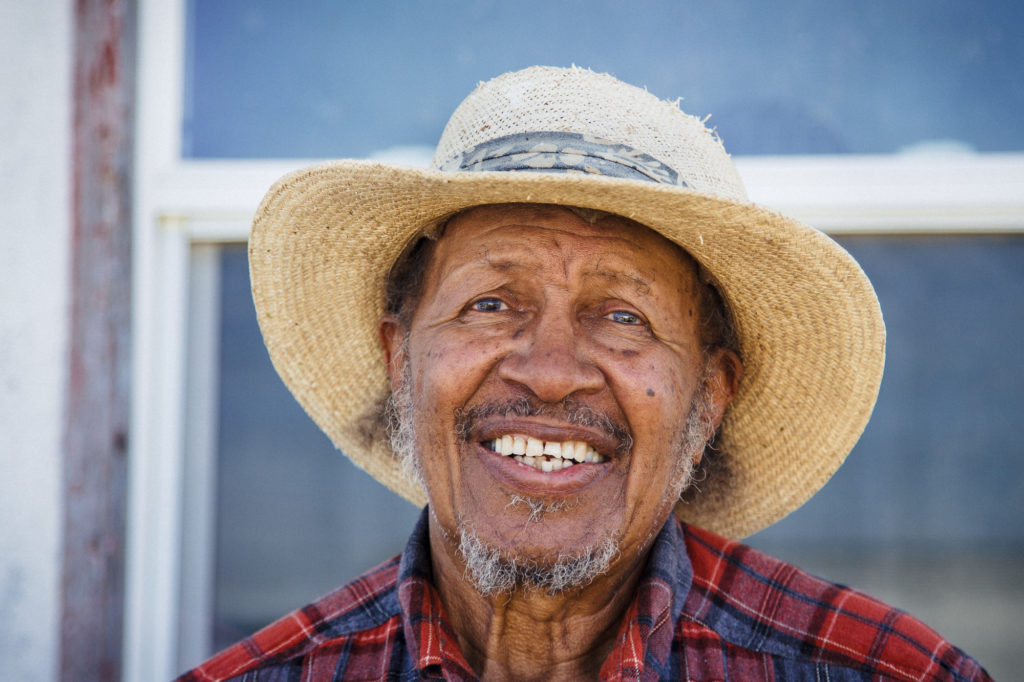 Will Scott Jr. started his life in agriculture working in fields from an early age. He went on to enjoy a 30-year career as an engineer for Pacific Bell Telephone Company before retiring and returning to his family's farm. Of his many accomplishments, including delivering a TED Talk, Will Scott Jr. is the founder of African American Farmers of California, a 501c3 non-profit organization that uses 22 acres as a demonstration farm, farmer training site, and space for cultivating traditional African-American crops. The organization also empowers youth to learn about farming.
https://www.africanamericanfarmersofca.com
Pandora Thomas, Founder of EARTHseed Farm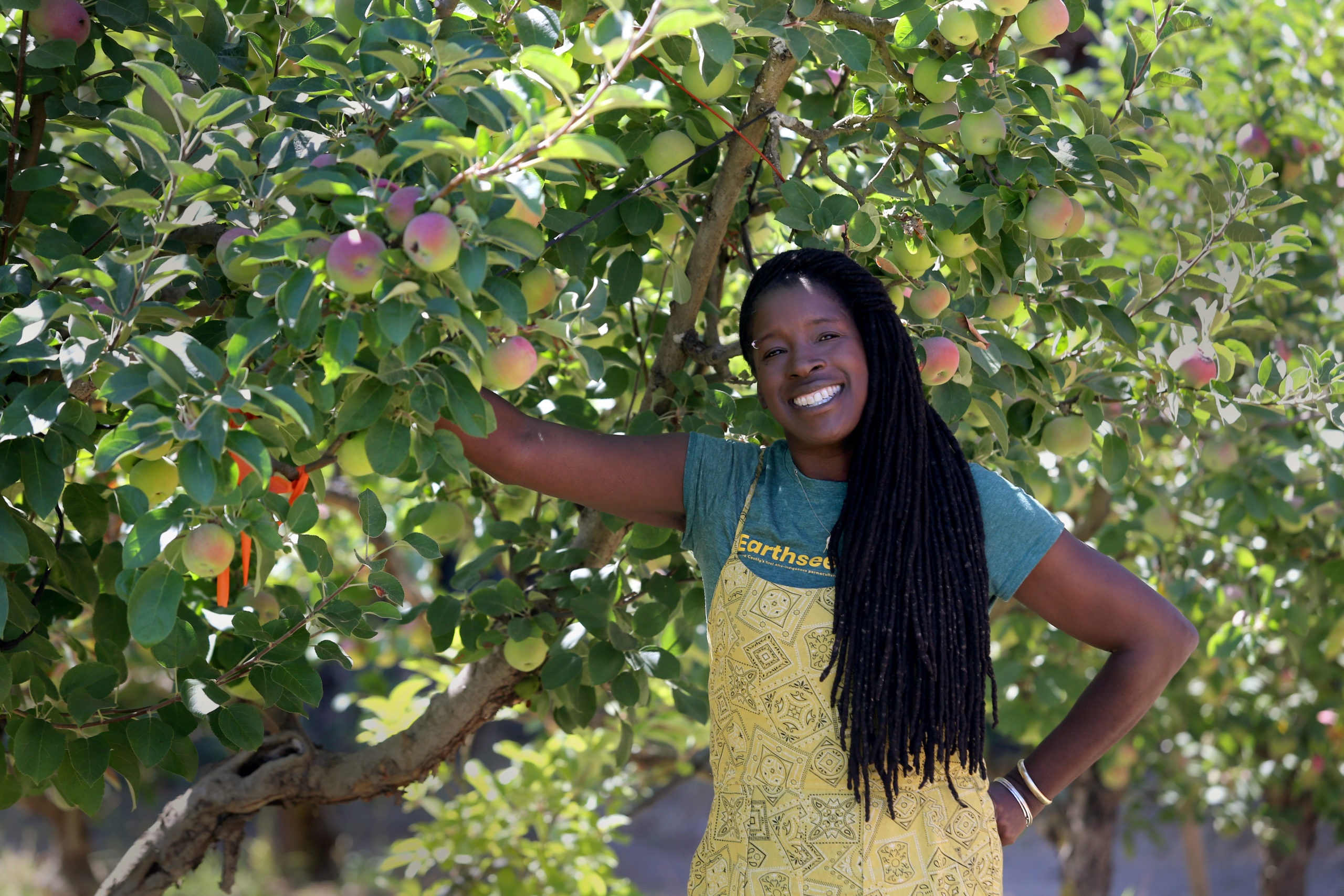 Pandora Thomas is a passionate global citizen who works as a caregiver for her mother and globally as a teacher, writer, designer, and speaker with over 25 years of experience. Pandora's work emphasizes the benefits of applying ecological principles to social design. She is Founder & Land Steward at EARTHseed Farm, a 14-acre solar-powered organic farm, orchard, and educational center located in Northern California. Founded in 2021, EARTHseed is the first Afro-Indigenous, all Black-owned permaculture farm in Sonoma County. The farm is operated and rooted in Afro-Indigenous permaculture principles.
Accessibility
This event is free and open to the public. The venue is wheelchair accessible. ASL interpretation will be provided. If you need accommodations to fully participate, please contact Barbara Montano at bmontano14@berkeley.edu or 510-664-4324 with as much advance notice as possible. Please refrain from wearing any scented products, including essential oils.