APPLICATIONS DUE: May 15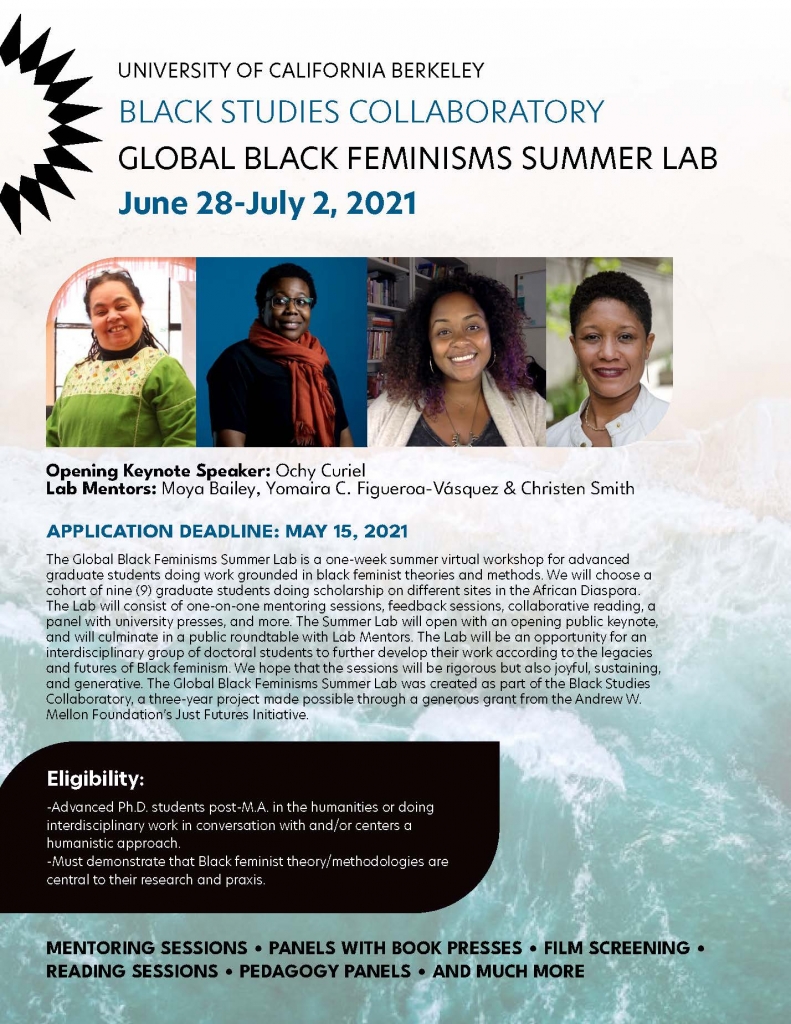 The Black Studies Collaboratory at UC Berkeley invites you to apply to our inaugural Global Black Feminisms Summer Lab, to be held virtually June 28 – July 2, 2021. The Global Black Feminisms Summer Lab is a one-week summer virtual workshop for advanced graduate students doing work grounded in Black feminist theories and methods. We will choose a cohort of nine (9) graduate students doing scholarship on different sites in the African Diaspora. The Lab will consist of one-on-one mentoring sessions, feedback sessions, collaborative reading, a panel with university presses, and more. The Summer Lab will open with a public keynote, and will culminate in a public roundtable with Lab Mentors. The Lab will be an opportunity for an interdisciplinary group of doctoral students to further develop their work according to the legacies and futures of Black feminism. We hope that the sessions will be rigorous but also joyful, sustaining, and generative.
Eligibility:
-Advanced Ph.D. students post
-M.A. in the humanities or doing interdisciplinary work in conversation with and/or centers a humanistic approach.
-Must demonstrate that Black feminist theory/methodologies are central to their research and praxis.
---
---
Opening Keynote Speaker: Ochy Curiel
Lab Mentors: Moya Bailey, Yomaira C. Figueroa-Vásquez & Christen Smith
Berkeley Hosts: Tianna S. Paschel & Leigh Raiford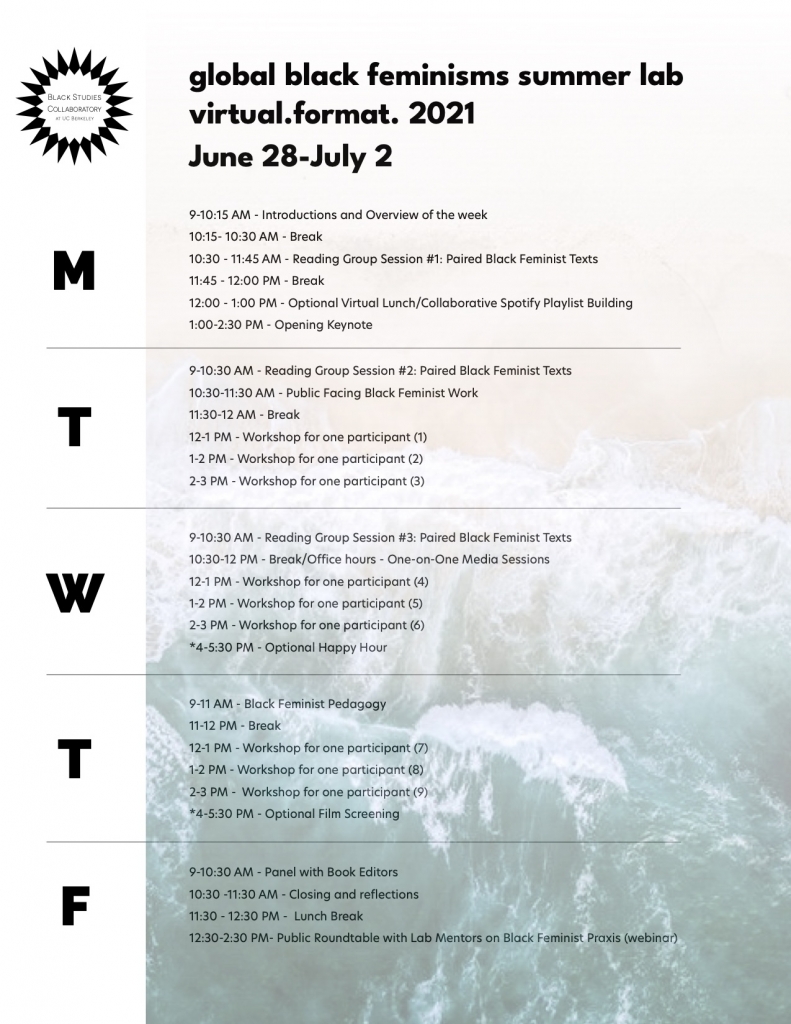 The Global Black Feminisms Summer Lab was created as part of the Black Studies Collaboratory, a three-year project housed in Berkeley's African American Studies department and made possible through a generous grant from the Andrew W. Mellon Foundation's Just Futures Initiative.