Black Futures Retreat
October 26-30, 2023
Rush Creek Lodge, Yosemite National Park
The Retreat is an experiment grounded in Black feminist praxis and will include a series of utopia-building workshops, art showings, radical experiments in world building, curated conversations, and healing spaces.
Over the course of the Black Studies Collaboratory grant, we have been thinking a lot about respite, sustainability, and collective care. In that vein, we are imagining a retreat program that includes plenty of breathing room and an invitation to simply rest. We are also partnering with a local, experienced, and aligned organization, Abundant Beginnings, to provide a wonderful parallel "retreat" program for children with activities throughout the day and into the evenings.
---
Program
We are so excited to share the Black Futures Retreat program with you – you can now get started building your schedule! We've included just a few program highlights you may be interested in:
Opening meditation by Tricia Hersey (The Nap Bishop)
Participate in Barter to the People by BAOBOB
Yosemite Valley Tour with Shelton Johnson
Closing meditation by Alexis Pauline Gumbs
Performances by Kev Choice Ensemble, Sol Development & Martin Luther McCoy
---
Venue Information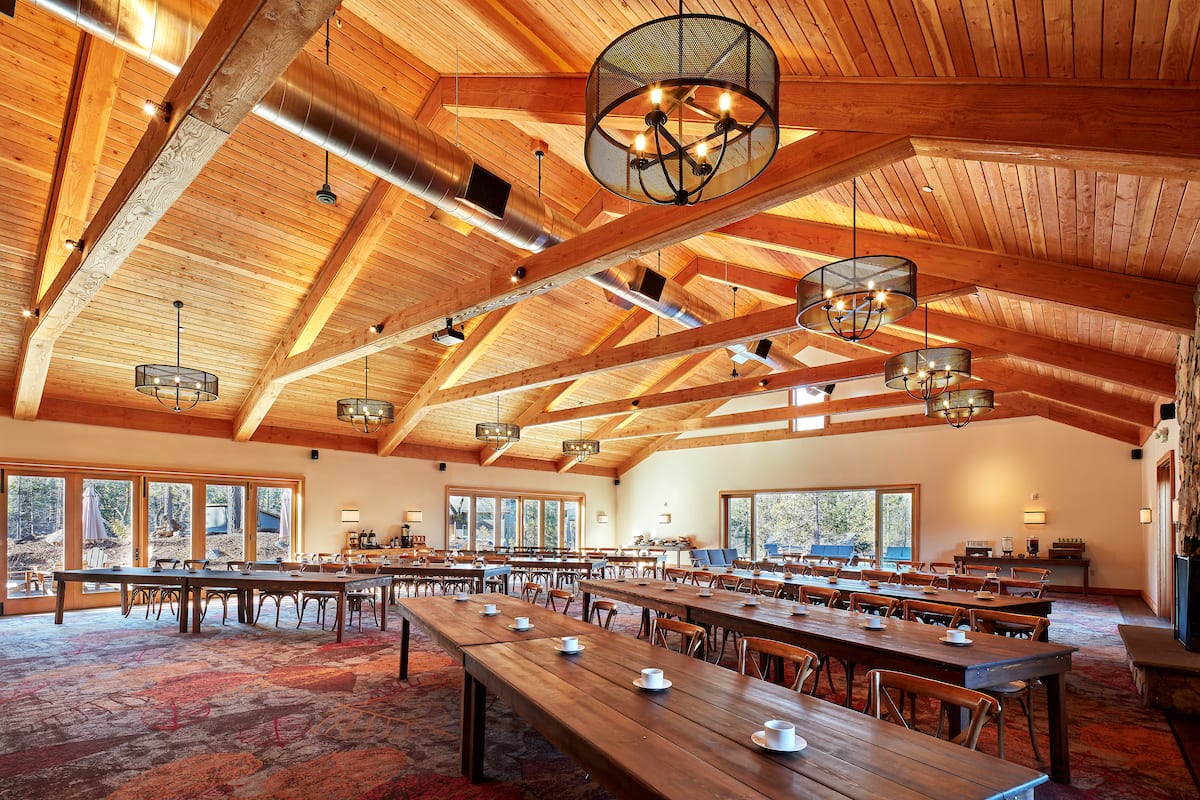 The Rush Creek Lodge & Spa
The Black Futures Retreat will take place at the Rush Creek Lodge & Spa (bordering Yosemite National Park), 34001 CA-120, Groveland, CA 95321.
The Rush Creek Lodge & Spa at Yosemite is more than just another pretty place! It is the embodiment of people using business as a force for good. The lodge was built in 2016 by Bay Area dads, Lee Zimmerman and Brian Anderluh, as an addition to their social enterprise that started with sister property, Evergreen Lodge at Yosemite. Both lodges serve as a means to fund a self-sustaining Youth Program helping Bay Area youth become thriving adults. The Youth Program started at Evergreen in 2005 and was instrumental in Evergreen becoming a founding B Corporation in 2007.
Today Rush Creek and Evergreen are proud to be among the thousands of B Corporations around the world, meeting the highest standards of verified social and environmental performance, transparency, and accountability. You can take pride in knowing that your hospitality team at Rush Creek is dedicated to providing exceptional Yosemite experiences while maintaining social and environmental programs that make the world a better place.
The Rush Creek Lodge will be offering a discounted rate for early arrivals to the Retreat, please stay tuned for more information.
The Spa
The Rush Creek Spa will be available throughout your stay. Please check the program for specific hours. If you would like to book a spa treatment during your stay, please use the Rush Creek Lodge website or call (209) 379-2425 to book your treatment with the code BFR. You can view the menu of spa treatments on the Spa website. Attendees who book a spa treatment by October 11th will receive a complimentary gift, so don't wait! 
Discounted Lodging
The Rush Creek Lodge is offering discounted lodging rates of $172 a night before and after the Black Futures Retreat for all attendees. To book your early arrival or extend your stay, please call the Lodge at (209) 379-2373 and let them know you are extending your reservation for the Black Futures Retreat.
Lodge Policies
Please take a moment to review important policies of the Rush Creek Lodge.
---
Before You Go
How to get there:
Transportation will be provided to Rush Creek Lodge (Yosemite) from the UC Berkeley campus on Thursday October 26 at 10:00am and returning on Monday October 30 at 11:00am. Drinks, snacks, and breaks will be available. The trip will take approximately 4 hours. We encourage everyone to take advantage of the provided transportation, and particularly drivers not experienced with the road to Yosemite (which can be steep, narrow, and challenging at times).
Directions to the Rush Creek Lodge can be found on their website.
Please sign up for transportation on Sched by October 1. (Your registration for the shuttle is complete if you have added the session to your schedule and completed the intake form for general attendees or current/former students).
What to Bring:
Don't forget your sweatshirt!
In addition to the swag that we will be providing on-site, we are offering participants the chance to purchase Black Futures Retreat hoodies in adult, youth and toddler sizes. Hoodies are available for purchase for a limited time and must be ordered by September 30! All pre-purchased hoodies will be available for pickup when you check-in at the Black Futures Retreat Desk at the Rush Creek Lodge starting October 26th. Purchase your hoodie today!
---
Activities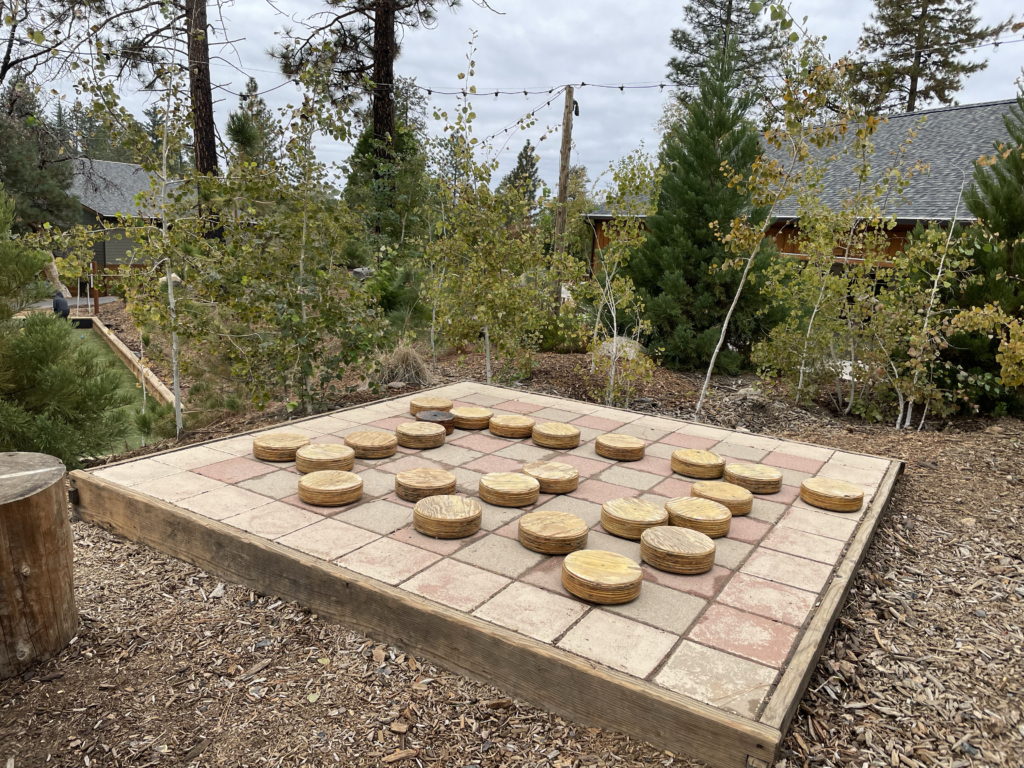 We are planning daily outings to Yosemite Valley, self-guided hikes, yoga and meditation classes, and other activities.

* Take a Yosemite Valley Tour with Ranger Shelton Johnson.

* Abundant Beginnings will be hosting the Black Futures Children's Retreat Program.
If you would like to volunteer with Abundant Beginnings during the retreat, please fill out this Volunteer Form
* BAOBOB (Bay Area Organization of Black Owned Businesses) hosts Barter to The People, a completely new way to be part of a cashless economy! By introducing B2P, BAOBOB intends to jumpstart a new economic freedom. Here's a short video to explain how it works!
*After you check out the video, it's time to participate by completing this form and sharing what you will barter and what kinds of things you would like to receive in exchange.
---
Contact
For questions regarding venue and logistics, please contact:
Thembi Jackson, thembianne@berkeley.edu
Event Manager, UC Berkeley
For questions regarding the program, please contact:
Tianna Paschel, tpaschel@berkeley.edu
Co-Director, Black Studies Collaboratory, UC Berkeley
Professor, African American Studies and Sociology
---